I decided to go with plywood for the back door because it was lighter and thinner. The plywood door is many times lighter than a comparable MDF door. Here is a shot of the door before laminate and before I installed the latches. It is secured by temporary bolts.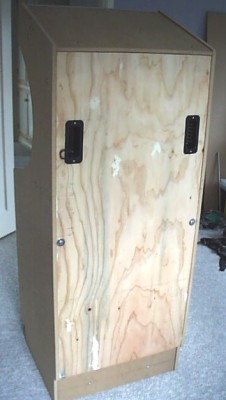 I picked up a pair of Perko flush mount latches on Ebay. I think these latches are normally used on boats. I got the non-locking type, but they also make locking ones.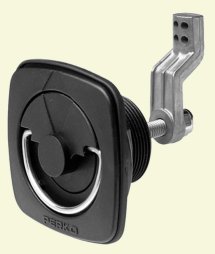 Here is a close-up of the latches installed with the door grips above them. A quarter turn of both latches and the door pops off. I find it very convenient to have the door come completely off as opposed to hinges.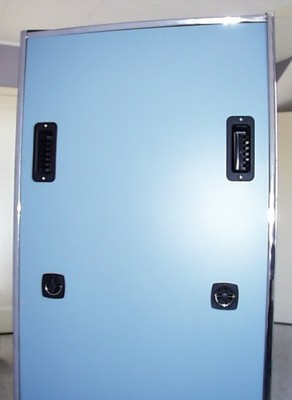 With the cab door off you can see the 2 white UHMW plastic retainers that I fabricated to catch the latches.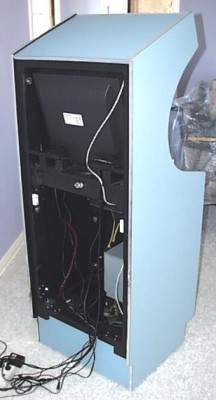 A view from behind the cab. Most of the wiring is temporary. When I'm done there will only be 2 wires for power and a KVM cable.