The cherry microswitch pushbuttons are cheaper, easier to install, require less maintenance and offer more responsive play. However, nothing beats these old school leaf switch pushbuttons when you are playing Star Castle, Asteroids and many of the old classics.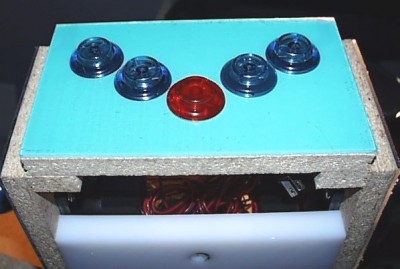 I broke from tradition and went with a "V" layout. I find this pattern more ergonomic for the fingers. The pattern uses less width and allowed me to make my square rotating panel smaller.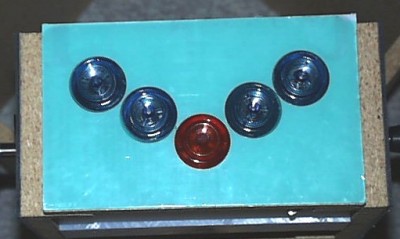 I found the 2″ long push buttons work best with my 5/8″ panel with the 1/8″ Lexan. I drilled 1-1/4″ holes in the panel for all the buttons and then used my router to make matching holes in the Lexan. I went with the translucent style, because I plan on illuminating them.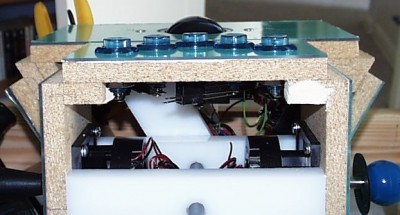 Here is the panel mounted. I had trouble finding the translucent orange and blue in long styles. I tried Wico, but it was a disaster. I finally found them at Marco Specialties.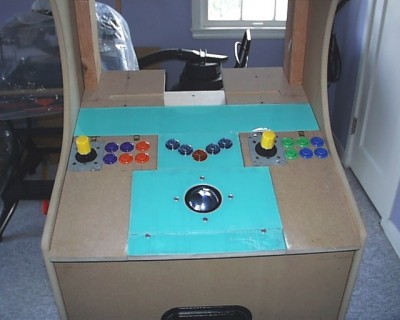 Here are some pictures with the artwork added on the square panel.